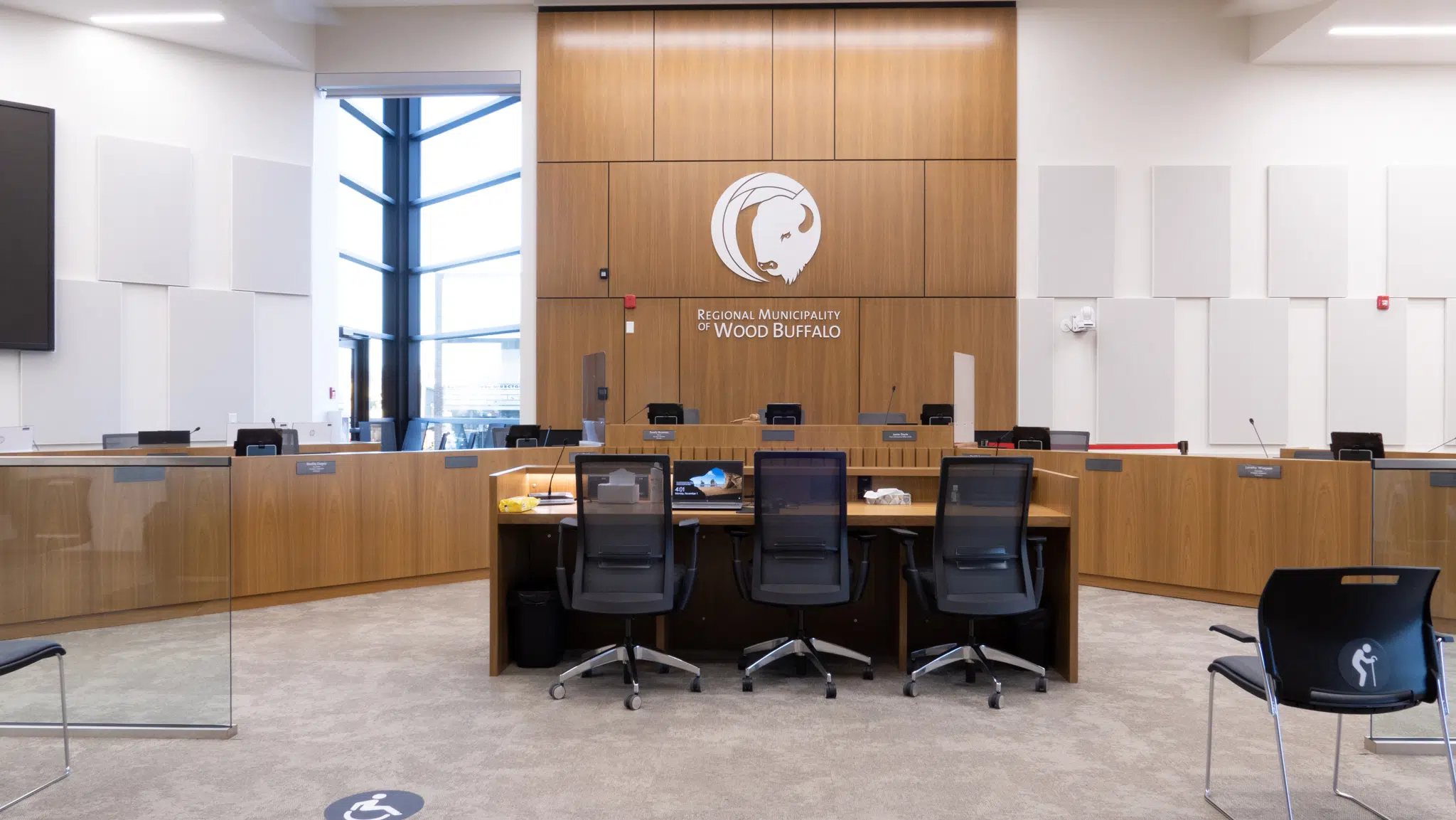 $4.5 million grant for Economic Development Corporation rejected
The Wood Buffalo Council became very active at Tuesday's meeting when the proposed support grant allocation was presented for the Wood Buffalo Economic Development Corporation.
They were seeking approximately $4.5 million to fund from the Emerging Issues Reserve for 2022.
Mayor Sandy Bowman described their feature as bringing education and awareness to areas outside of Wood Buffalo for economic development or tourism.
Councilor Keith McGrath showed early on that he wasn't happy with the way things were working.
McGrath referenced last year when Empire announced they were opening a FreshCo town center and he saw no representation from the economic development team.
Economic Development President and CEO Kevin Weidlich responded that they had not been contacted or invited to participate in the opening.
Councilor Funky Banjoko then inquired about the nearly $3 million in annual salaries for 18 people, commenting that it seemed very high.
Weidlich said the money also covered salaries for temporary workers and summer students. He said the documents did not show this information correctly.
Councilors made comments that residents had told them to 'shut them down' as they were not seeing any results.
Weidlich replied that what they do is difficult to quantify because there are no "bricks and mortar" that the public can visibly see.
In an interview on Wednesday, Bowman commented, "We need economic development ultimately. There is a lot of good work that has been done. Everything may not have been seen. »
The board raised the issue of reducing what they were spending and giving the team less money.
Wood Buffalo Economic Development Corporation president Gregg Saretsky said they couldn't show up with the full amount and if they didn't get it they would walk away.
The motion was defeated by a 5-5 tie vote.
Councilor Jane Stroud was not present.
As the evening passed too late, the subject will be discussed at a special meeting on a date yet to be determined.