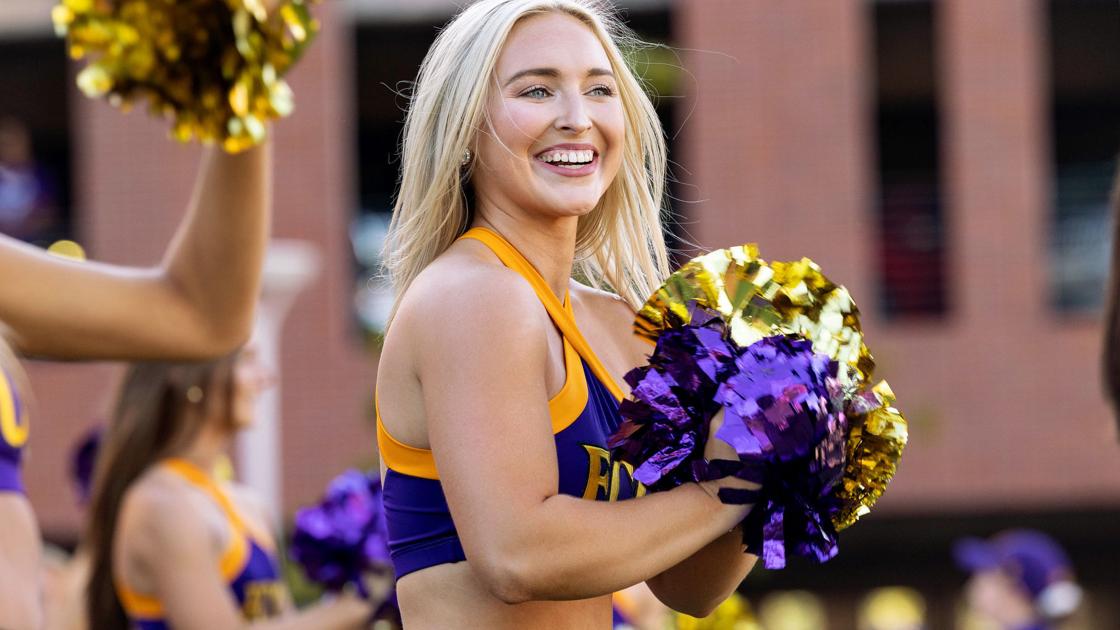 Back to Reunion: In-Person Celebrations Bring Old Traditions and New to ECU | Local News
East Carolina University is celebrating a full week of homecoming activities after a delayed and socially estranged 2020 homecoming took place during the 2021 baseball season.
Back to ECU Homecoming Week – a spin-off of the Back to the Future film franchise – began Monday with the annual Cannonball kickoff on the lawn of the Student Center on the main campus and continues through the game of Saturday home football with the Tulane Green Wave.
Monday's event, featuring a performance by ECU Marching Pirates and ECU Dance Team, a t-shirt giveaway, ECU trivia and a screening of Back to the Future with a young Michael J. Fox, seemed a long way from the last launch event, which was broadcast virtually to students in March – when most of them weren't allowed on campus.
This year's homecoming returns to more traditional events from the past, although at least one tradition that began last spring will carry on with ECU into the future: The Ship's Captain.
The program replaces the practice of naming a reunion king and queen and allows students to nominate their peers to enter a competition that recognizes outstanding contributions to ECU through campus and community involvement. and efforts to support the success of other hackers.
The judges have narrowed the field to 10 candidates who were announced when the cannonball kicked off on Monday and will be recognized at homecoming events, including Saturday's game at 3:30 p.m. Students now vote for a winner who will be announced at half-time.
Also on Monday, groups of students spent the day at the Eakin Student Recreation Center to create banners that showcase their pirate pride and incorporate this year's theme. Banners will be hung in the recreation center throughout reunion week, and the best banners will earn coveted Spirit Cup points – campus groups participate in activities throughout the week to earn the most points.
Events continue throughout the week, including a sketch competition at Greenville Town Common last night, t-shirt swap and scavenger hunt today, Paint it Purple Friday, including Freeboot Friday at Five Points Plaza in downtown Greenville, and the annual return home parade on Saturday starting at 9 a.m. am on Fifth Street.
The celebrations continue on Saturday and Sunday with a list of pre-game and post-game activities. Visit homecoming.ecu.edu for complete information.