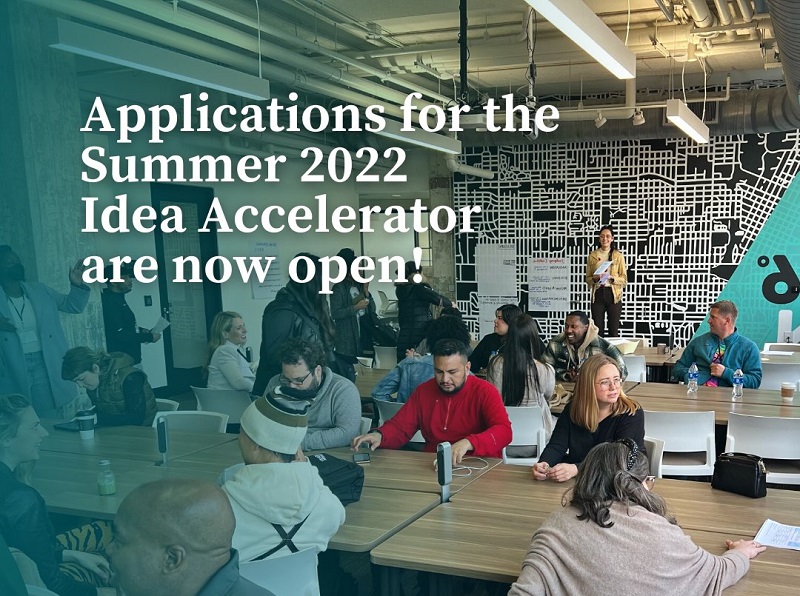 Builders + Backers Idea Accelerator Program – Summer 2022 (up to $5,000)
Deadline: June 1, 2022
Do you have a creative and compelling idea that you want to turn into something real? Apply now for the Builders + Backers Idea Accelerator Program – Summer 2022.
The Idea Accelerator is a program designed to be your springboard to entrepreneurship. At Builders + Backers, they believe great ideas exist in every corner of the country. As Winston Churchill once said, "There are many good ideas, if only they can be backed by the power of action."
With the Idea Accelerator, that's exactly what they do. They help you realize your idea in a free and risk-free way. Builders learn and then apply world-class entrepreneurial methods to execute short, high-impact tests of their ideas. No entity, business plan or traction required to apply. Bring your biggest and boldest ideas and let's get started!
Program structure
The program is virtual with the possibility of optional in-person events. Builders join weekly live sessions for all cohorts and breakout groups. These sessions last 1 to 2 hours. Events are pre-scheduled at the start of the program so builders can block times into their calendars.
Each week, builders are assigned self-paced learning modules. During the first 45 days of the program, Builders prepare to conduct their experiments and these modules are mandatory. During the second 45 days, builders are actively experimenting and all learning modules are optional, but intended to provide additional information and resources.
Advantages
The program provides participants with world-class entrepreneurial tools to test their idea, powered by unconditional funding of up to $5,000.
Eligibility
Open to aspiring entrepreneurs in the United States;
If you are applying to participate in a community cohort, you must be a resident of the city in which you are applying;
To apply for this opportunity, you do not need a certain job title, role or affiliation. You don't need to have an existing legal entity (eg a business or non-profit organization). You don't even have to plan to start a business. You just need a problem you care about, an idea to solve that problem, some preliminary thoughts about how you would experiment with that idea, and a willingness to learn.
Commitment
The total commitment is approximately 3 hours per week for the first 45 days and 3-5 hours per week during the experimentation phase. Most of these activities are self-directed, giving builders the flexibility to get the job done based on what works in their own schedules.
Application
Applications must be submitted by midnight June 1, 2022. Selected individuals will be notified by June 10, 2022. For all participants, the program begins June 16, 2022 and ends August 25, 2022.
For more information, visit Idea Accelerator.