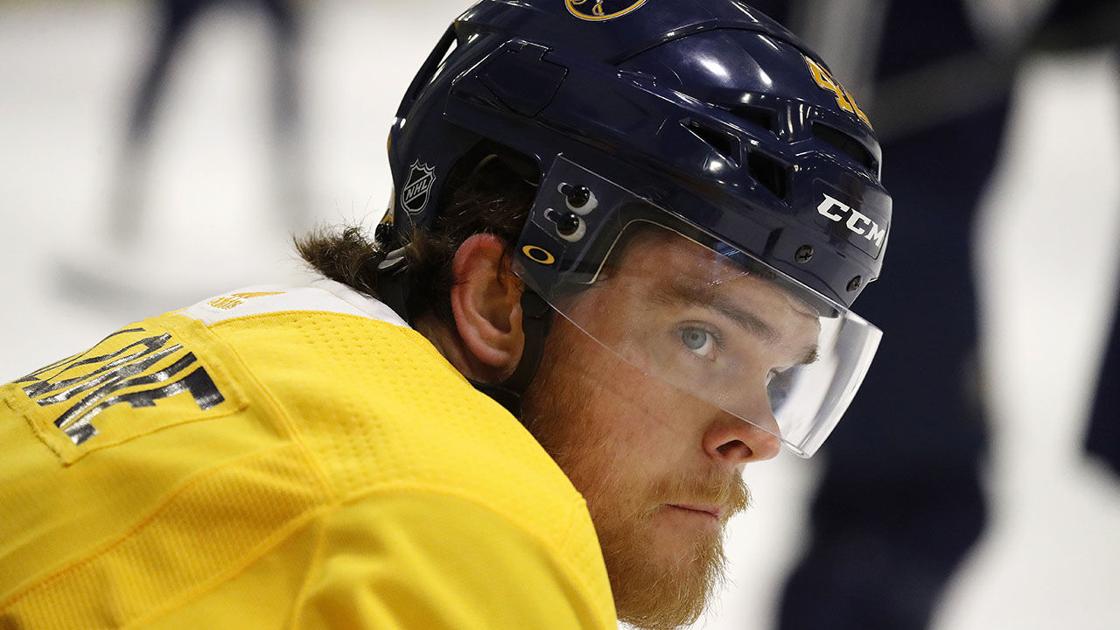 Cahier des Sabers: After a crazy year in the Preds organization, WNYer Sean Malone is back | Buffalo Sabers News
There are all kinds of pandemic season stories in the hockey world. Sean Malone, the West Seneca native and Nichols School product who returned to the Sabers after a year out of the organization, has a doozy himself.
After career highs of 12 goals and 30 points in Rochester in the truncated 2019-20 season, Malone signed with the Nashville Predators on July 15, 2020. A new start, a new organization, maybe a new chance in the NHL. All that.
And if another AHL trip was in the cards, it would be Milwaukee. Pretty town. Good team. The Admirals were 41-14-8 for a 90-point high in the AHL when the 2019-20 season was sacked and maintained Calder Cup aspirations. But in January, the Admirals pulled out of the 2021 season due to financial difficulties and the Predators had to make a sudden pivot.
They made a deal with Carolina to split the Chicago Wolves franchise and send Malone and other players there. But like Milwaukee, Wolves had to watch the outcome. So they temporarily abandoned their 40-year-old home at the Allstate Arena and played games at their suburban Hoffman Estates, Illinois training facility.
"It was different. I don't know if you saw a video, but it was something else," Malone said this week during a break at the Sabers camp. "The drink wasn't very forgiving. We didn't have any fans. It was a tough year, but we made the most of it."