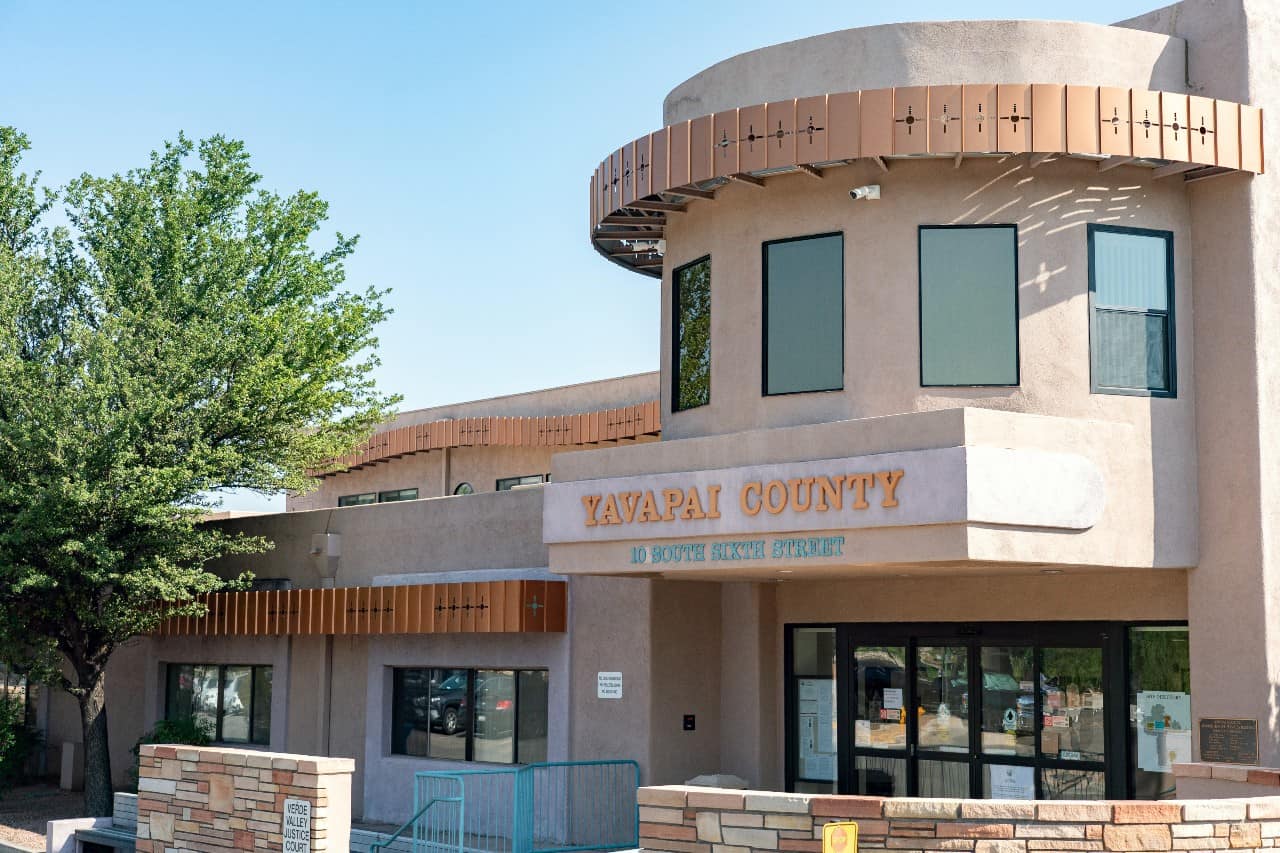 County sued for religious law
The Divine Grace Yoga Ashram is suing Yavapai County for unequal religious treatment.
Currently, the Yavapai County Building Ordinance requires a conditional use permit with an opportunity for public contribution for churches to operate in R1L zoning jurisdictions – residential, single-family limited – in the county.
An amendment to this code, Section 410 of the R1L zoning ordinance, was delayed at two of the county meetings in January and February 2020 because county supervisors wanted the public input process to remain intact. Later that year, the county changed the language of the code to allow only state-funded educational institutions to operate in properties zoned R1L without a CUP.
The ashram has been located on Crozier Ranch Road in Cornville since 2020. Charles Bower, aka "Swami Sankarananda", opened the ashram in Cottonwood four years ago, before gaining a 501(c) non-profit designation (3) as a church and move to present ownership.
"We never wanted to pursue a legal education, but we always found ourselves guided to serve and support the community [after] being told by the county to cease and desist, so we started talking with attorneys," Bowers said. "Thanks to the gifts of grace, [we] came together to fund the effort, then we prepared and filed the case.
The church practices Sanatana Dharma and yoga philosophy with about 10 members. They were forced to close the doors to the public after being told by Yavapai County Senior Planner Leah Brock that they were unlikely to receive the required permit due to neighbor complaints against the church.
Divine Grace Yoga Ashram has not been open to the public since February 2021.
Bower, along with his attorneys, believes the county cannot require a CUP process and public participation to comply with the Free Exercise of Religion Act.
Per church and county law, the changes required by the Free Exercise of Religion Act to the Yavapai County Building Ordinance have not been made.
Specifically, legal documents submitted by the church indicate that they should not have to go through the CUP process when other secular assemblies, such as public and charter schools, are not subject to CUP requirements for settle in R1L zoning districts.
When the amendment was discussed two years ago, Yavapai County Planning Division Director David Williams warned supervisors that delaying the amendment could lead to additional litigation by religious institutions.
After Williams' warning, the county changed the language slightly later that year to obfuscate the plain language that allows public and charter schools to operate in R1L areas and state:
"Educational institutions [privately funded] as defined in Section 301 [Definitions] [in site-built buildings], upon approval of conditional use permits. »
The Ashram's filing said in response to the change that "Section 410(C) has been amended for the purpose of making it more difficult for religious assemblies and institutions to make a [Religious Land Use and Institutionalized Persons Act] Claim. The motivation for amending Section 410(C) was hostility to religion.
The main argument is that the county law conflicts with Arizona state law, Senate Bill 1062, which amended existing law to grant any person or corporation an exemption from any state law if it significantly burdens the exercise of one's religion, including Arizona law requiring public accommodation services.
"It was very difficult, we did our best under the circumstances, and took this time to meditate, contemplate and implement updated practices in all the ways where we would positively vibrate love throughout the community, doing our best in subtle ways to serve and uplift," Bower said.
Sedona Red Rock News contacted the Yavapai County Board of Supervisors for comment, but they did not respond.