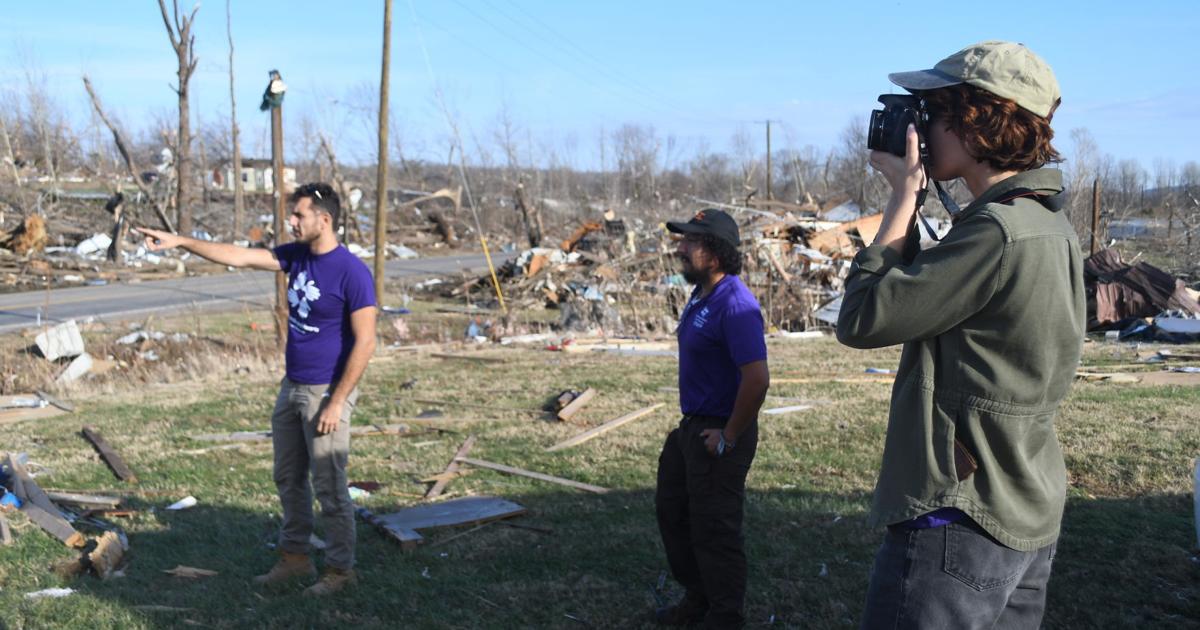 disaster relief organization visited Hopkins County to assess damage | Local news
An All Hands and Hearts disaster response team visited Dawson Springs and Barnsley this week to see how they could help.
AHAH is an international disaster relief organization that deploys its Disaster Response Team to disaster affected areas to assess the situation and understand where its volunteers can help residents and the community clean up and recover .
George Hernandez Mejia, of All Hands and Hearts, said they were working with FEMA and other organizations, as well as local governments and community leaders, to offer assistance.
"We're still trying to come in and assess. . . what the needs of the community are and see how we can better meet those immediate needs at that time, "he said. "That's what we're doing right now, is identifying different areas affected by tornadoes."
Part of the team's job is to see which areas would benefit the most from their help, such as offering chainsaw operations and debris removal. He said they've also checked with their partner agencies on the ground to see what they're doing and if they need any help.
"Right now we're checking things out and seeing what the next steps are," Mejia said.
They're determining if AHAH can provide assistance in Dawson Springs and Barnsley, while also trying to be aware of first responders and power companies that are still working.
"We want to be aware of the first aid operations that are still going on in the area, and we don't want to bring people in too early to interfere with it," Mejia said.
Part of what AHAH does is help remove trees from homes or out of the way if trees are blocking roads and driveways. They also offer debris removal.
Mejia said they were also looking to see where they could host a group of volunteers. A place where they could sleep and eat. He said AHAH wants to work with the community, not just come in and dictate what's going to happen.
"We want the community to know what we're doing, and we want them to feel able to dictate what we do and where we work," said Mejia.
Although the organization has a lot of volunteers, the majority of volunteers tend to come from the community itself, he said. Usually local residents who want to help their neighbors.
He said his team hopes they can help and support the community when this disaster returns.
"We will do what we can," Mejia said.
He said their organization was not the only one that could help, homeowners can visit Crisiscleanup.org to provide their phone number and what work needs to be done in their home. This information will be on the website for other organizations to see if they can help.