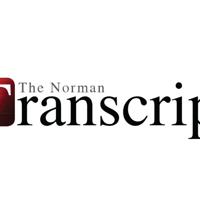 EDITORIAL: NPD's handling of release of body camera footage does not represent transparency | Opinion
"Transparency" is a word that's been around a lot, but it's essential that the concept be practiced at all levels of government in Oklahoma to ensure that public officials are held accountable to their citizens.
The Oklahoma Open Record Act requires state governments to "provide prompt and reasonable access to its records" and limits delays "only to the time necessary to prepare the requested records and to prevent undue disruption of essential functions of the public body". This law not only allows journalists, but anyone, to request and compile information from government agencies so they can find out how their tax dollars are being spent.
When a governing body complies with a request for records, the manner in which it does so is also important. When officials do anything other than provide requested records "as is," it calls into question their commitment to transparency, as well as fairness and accuracy.
Unfortunately, the Norman Police Department's release of body camera footage of a police shooting to the public has challenged all of these principles that we hope officials adhere to. It also at least raised questions about whether they had violated Oklahoma's Open Records Act.
On January 21, The Transcript requested body camera footage of the January 20 shooting. When police respond to requests for body camera footage, the footage is typically shared via email or CD format, with little editing except for deletions permitted by state and federal laws (e.g., law enforcement may blur some faces or forms).
Instead of raw footage, an edited and narrated video of three NDP officers exchanging gunfire with a homicide suspect on January 20 was first shown at Norman Rotary on Thursday before being released within the hour at everybody. When asked why the footage was shown at the club before it was released to the media, Police Chief Kevin Foster said the NDP wanted to see if they could get feedback from Rotarians and find out if something needed to be added or adjusted.
The edited footage was posted later that day on NPD's YouTube page. The video released to the public later Thursday was unchanged between its screening at the Rotary Club and the time it was publicly released.
But that's not the video we asked for – rather than releasing relatively never-before-seen footage of each body camera involved, the video showed three body camera angles edited into a presentation-style video with NDP petty officer Michael Robertson explaining the situation.
If Robertson's explanation for the visuals in the video (muzzle flashes, bullets ricocheting near an officer) is true, NPD could very well be justified in its actions.
But the use of deadly force against citizens – whether justified or not – is one of the most important things we allow law enforcement to do. The public, who support the NDP with their taxes, deserve to see the unedited video.
Until we get the original unedited body cam footage, we can't say for sure if the video has been edited in any way.
But even if it weren't, showing an edited version of the video we requested to a select group of citizens who are not designated as law enforcement advisors is not service-compliant. from police.
Although posting recordings to the internet is considered compliant with Oklahoma's Open Records Act, the body cam videos weren't posted with only the necessary redactions – NPD spent time editing them in the video.
This is unnecessary work to meet the request as we sent it on January 21; if the video was ready for viewing by the Rotary Club, why wasn't it ready for The Transcript, an entity that specifically requested the footage through a recording request, which legally compelled the NDP to share the video with us ?
At least one public information attorney has said he doesn't believe a judge will rule against the NDP, but why would the department even enter questionable territory if it wants to maintain a good relationship with the public? Even though NPD has nothing to hide, this kind of behavior bends the legal line and raises questions about what they actually share.
At the end of the investigative review, the body camera footage must belong to anyone who requested it. It does now, but only after NPD turned it into a presentation and showed it to a few residents for feedback. It's not transparency.
We hope that in the future, the NDP and all other governing bodies will act in the best interests of their constituents.
Norman Transcript's Editorial Board includes Editor Mark Millsap, Managing Editor Emma Keith and Managing Editor Max Bryan. For comments or questions, email [email protected]