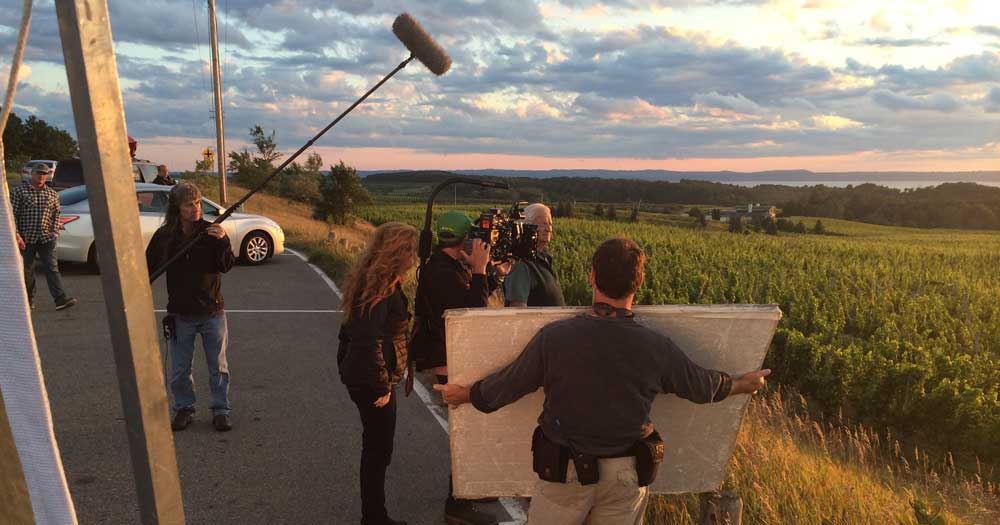 Five pending bills that could impact Traverse City
Several bills from the Michigan Legislature, if passed, could have profound impacts on the community of Grand Traverse. Here's a look at just five that could significantly affect northern Michigan.
Short term rental
The legislation: House Bill 4722 and Senate Bill 0446, bills that would effectively prevent Michigan communities from regulating short-term rentals as part of zoning.
The local impact: As written, these two bills state that short-term rentals 1) must be considered residential rather than commercial use, 2) must be permitted in all residential areas, and 3) cannot be " subject to special use or conditional use". permit or procedure. Collectively, these requirements would render local ordinances and regulations on short-term rentals unenforceable, including in Traverse City and surrounding townships. Local leaders have expressed concern that passage of the legislation would drive short-term rental activity through the roof in northern Michigan, damaging the neighborhood's character and exacerbating inventory and leasing issues. housing affordability.
The statute: The Michigan House of Representatives approved the legislation overwhelmingly in October, with 503 votes in favor and 55 against. As proposed, the legislation would have allowed jurisdictions to regulate short-term rentals on a very limited number of grounds, including noise, traffic and mass occupancy. The version of the legislation passed by the House has been revised to give communities a bit more regulatory power. For example, local governments could limit the number of short-term rentals an individual or corporation could operate in a jurisdiction, as long as that limit "is not less than two units". The bill also now allows a government to limit the total percentage of the housing stock in its jurisdiction that can be used for short-term rental purposes, as long as that limit is "not less than 30%" of the housing stock.
According to State Sen. Wayne Schmidt (R-Traverse City), the Senate "continues to work" on its version of the short-term rental bill. "Discussions are ongoing with the Michigan Restaurant & Lodging Association, with convention and visitor bureaus, with local government units, and with Michigan real estate agents," he says. "We are still working together to find a solution that respects local control and community flavor, but also personal property rights."
Feeding with milk
The legislation: House Bills 5556 and 5557 would allow community colleges to offer four-year baccalaureate nursing programs.
The local impact: The legislation would allow Northwestern Michigan College (NMC) to introduce a Bachelor of Science in Nursing (BSN) degree program, to accompany its existing Associate of Science in Nursing (ADN) degree. NMC and Munson Healthcare executives have advocated for this kind of legislation for years, arguing it would help rural areas like northern Michigan deal with shortages of trained nurses.
The statute: According to State Rep. John Roth (R-Traverse City), who introduced the bills with John DaMoose (R-Harbor Springs), the legislation has stalled and is unlikely to continue as it is. what. Instead, Roth says multiple parties — including state lawmakers, community colleges, health systems and four-year universities — are in talks to craft a new "compromise" bill. This compromise would likely create more BSN-specific partnerships between community colleges and four-year universities — which, in Traverse City, would mean more universities offering BSN degrees through the NMC University Center. Roth's goal is to institute policy and funding changes that would allow nursing students in northern Michigan to earn their BSN degrees in Traverse City without having to travel, and that these degree programs would cost about 25% of what they do on college campuses.
NMC board chair Rachel Johnson said the college is disappointed that the initial legislation is not likely to go forward, but also "supports anything that expands nursing education in our community". She adds that NMC will continue to advocate for legislation that would allow NMC to confer its own BSN degrees — something Roth also promises to continue working on.
child care
The legislation: A set of bills – House bills 5041 and 5043-48 – that would change several parts of Michigan's child care licensing law.
The local impact: Collectively, the bills in this package would help improve capacity and access to child care across the state. One bill would allow home child care centers to provide child care for more children, while another would create new family child care networks across the state to provide support for in-home providers. . House Bill 5048, which would open the door for child care centers to operate in mixed-use buildings, even has roots in northern Michigan.
The statute: The House passed this entire package of children's bills in October, pushing them through the Senate. Last week, the Senate referred the legislative package to its Economic Development and Small Business Committee for review.
film incentive
The legislation: Two bills each in both houses of the Michigan Legislature — Senate Bills 0862 and 0863 and House Bills 5724 and 5725 — that would create new movie incentives in the state of Michigan.
The local impact: According to local filmmaker Bill Latka, Michigan had the nation's largest film incentive from 2008 to the mid-2010s. During those years, dozens of Hollywood projects were filmed in the state, including Batman V Superman: Dawn of Justicedirected by George Clooney ides of marchand several Transformers movies. The incentives also brought several projects to northern Michigan, including the 2012 film Refuge, which featured notable actors Josh Lucas and James Cromwell and featured scenes filmed in downtown Traverse City and Bowers Harbor. When former Gov. Rick Snyder removed the incentive, Latka says most studios stopped doing business in Michigan, opting instead to make movies or TV in the 40 states that still have incentives. These new bills would bring movie incentives back to Michigan, creating a program that Latka says would not only encourage more studios to plan film, television and commercial productions in Michigan, but also encourage them to hire Michigan workers.
The statute: Introduced in the Legislature in February, the bills are currently being reviewed by committees: the Economic Development and Small Business Committee in the Senate and the Commerce and Tourism Committee in the House. In the meantime, the Michigan Film Industry Association (MIFIA) is working to raise awareness of the legislation statewide, including with a City Hall event that took place at Traverse City's Workshop Brewing Company last Monday.
Liquor license
The legislation: Senate Bill 1004, which would eliminate some confusion in Michigan's liquor control code about whether or not liquor licensees are allowed to donate a percentage of their beverage sales to charity.
Local impact: Michigan's liquor control code currently states that "a [liquor] Licensee shall not permit any person whose name does not appear on the License to use or benefit from the License. This provision has made some Michigan liquor licensees nervous about tying liquor sales directly to charity. According to a strict interpretation of the law, something like Traverse City Pour for more — which supports charities by asking local breweries, wineries, cider houses and other businesses to donate $1 from every sale of a specific drink to charity — could be seen as having a shaky legal footing. The argument in this case would be that by donating the proceeds of liquor sales to charities, liquor licensees allow someone else to "benefit" from their licenses. Last year, the Michigan Liquor Control Commission (MLCC) released a statement on the matter, stating that it "does not consider a licensee's mere monetary contribution to an unlicensed nonprofit entity as enabling the unlicensed non-profit entity to use or benefit from the license". Senate Bill 1004 — which was introduced by State Sen. Curt VanderWall (R-Ludington) — would codify that statement into law, creating an exception in the Michigan Liquor Control Code that expressly allows licensees to alcohol to donate proceeds from the sale of alcohol to non-profit organizations.
The statute: Senator VanderWall introduced the bill in April. It is currently under review by the Senate Committee on Regulatory Reform.
Pictured: A film crew making a TV commercial in Traverse City (courtesy Michigan Film Industry Association)