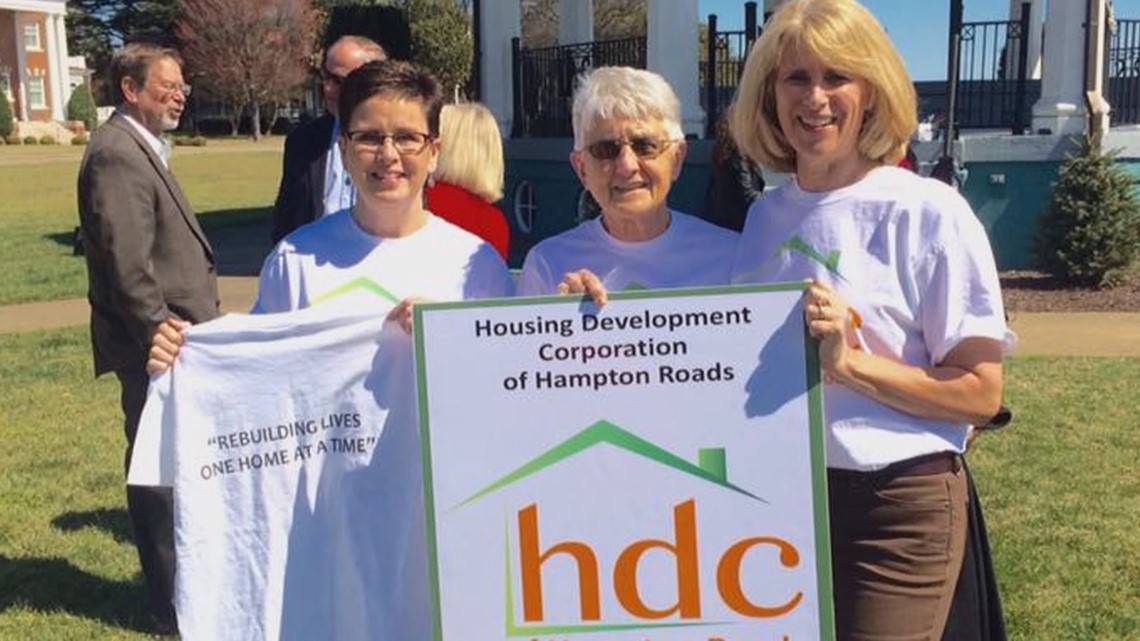 Hampton Roads Housing Development Corporation
Thousands of people across Virginia are homeless. A peninsula non-profit is working to reduce that number.
NEWPORT NEWS, Va. — Having a place to live is something many of us can take for granted.
Sister David Ann Niski said everyone deserves a place to call home.
"They are human beings. They have dignity and worth," Niski said. "A lot of people think that homeless people are necessarily indolent. people lost their jobs. You know, they went through hard times for some reason – excessive medical bills.
Niski oversees the operations of the Housing Development Corporation of Hampton Roads, a non-profit organization that provides affordable housing for families struggling to find housing.
"We wholeheartedly believe that everyone deserves the right to have a home," Niski said. that they might have a serious mental illness, that they have a history of drug or alcohol abuse.
Nationally, the US Department of Housing and Urban Development found that more than 326,000 people were left homeless at least one night in 2021. This figure only counts people who sought shelter, which means there could be hundreds, if not thousands, of others living on the streets. or in cars.
The Society relies entirely on donations and grants to buy homes for people, but the rising cost of housing is not making it any easier.
"Once upon a time, you could buy a tiny two-bedroom house for $75,000. Now we can't find anything on the market," Niski said. "We would like to buy ready-to-move-in houses, but they are more expensive."
The Society has helped dozens of families in Newport News and Hampton get back on their feet. The association owns an apartment building, a duplex and 15 single-family homes. Now they are trying to buy one more so they can help another family.
"That's why the money from Give Local 757 will help us a lot. To be able to get that 16th house," Niski said.
She said everyone deserves the opportunity to feel safe and everyone has the right to a place to call home.