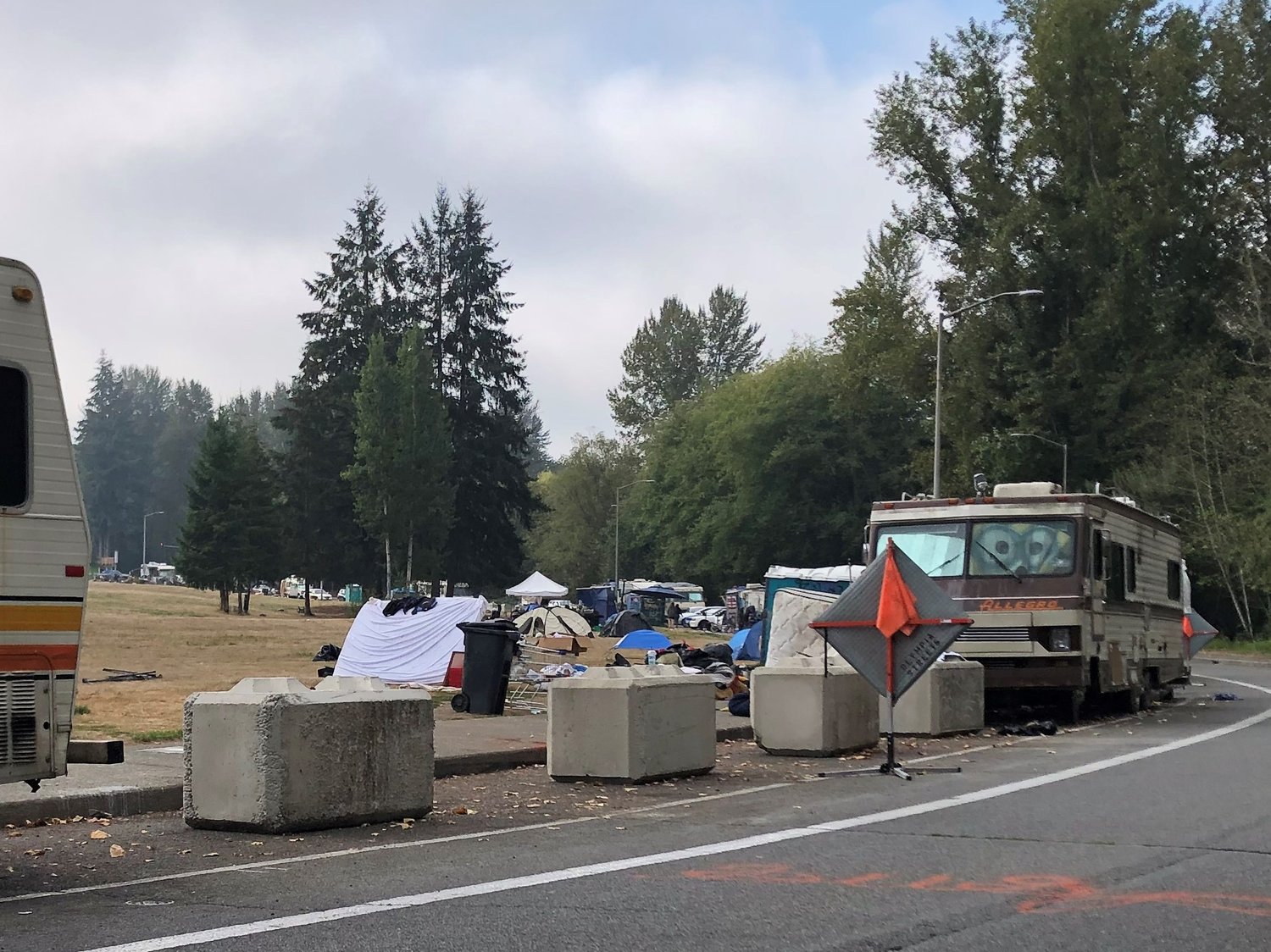 Homelessness trend is improving
By Pat Cole
So much in life is determined by the trend and direction in which we are headed, and paying attention over time sheds light on how we fare. Climate change is like that; it happens very slowly, unlike the weather, and we have to follow it for a while to see the change and the direction it is heading.
When I had my second herniated disc, I had to decide whether to have the operation or not. I was improving very slowly, with less pain, so I decided not to have surgery. A year later, everything was fine because I paid attention to the trend, and the trend was good.
We now see the same thing with services for the homeless. For the most part, the trend is very good. After walking along the waterfront and into town, I feel downtown Olympia is cleaner and more pedestrian-friendly; there are new restaurants and businesses opening, and it's different. Obviously, part of this is the result of a number of programs that have been implemented over the past two years, including:
the Crisis Response Unit (CRU)
Closure of Deschutes Drive Camp,
better enforcement of sleeping regulations on sidewalks,
the Friendly Faces program,
Downtown Ambassador Program, and
increasing the supply of shelter and transitional housing.
I spoke with Olympia's acting deputy city manager, Rich Hoey, and the city still aims to remove all vehicles from Ensign Road by mid-October. Rather than setting up a quasi-RV park on the recently purchased Franz Anderson Road property, residents of Ensign Road are given priority placement in the new Quince Street Village small homes.
With more experience and the success of the Tiny House model, Olympia designs another Tiny House Village on part of the Franz Anderson Road property. This seems like a much more efficient solution, faster to set up and easier to manage. The current vision for the rest of this property is a kind of permanent transitional housing.
The state is mobilizing
Another improvement: Some camps have been closed, and others cleaned up. The camp at the Pacific Ave./I-5 interchange has been closed and cleared. The Washington State Department of Transportation (DOT) did; it is their competence. The Legislature provided additional funds to deal with highway interchanges. It's good to see the state mobilizing. They also resumed cleaning the highways and collected enough trash to fill Lumen Field 15 feet deep.
One of the challenges DOT faces is that enabling legislation that provided funds to resolve freeway interchanges requires DOT to have shelter or accommodation available before it can ask campers to leave. And there just aren't enough of them. There will be a few spots open in Quince Street Village once all the Ensign Road campers who agree to move in have done so, but that won't be enough to house everyone.
Olympia is pursuing the purchase of a hotel to provide more shelter, which will facilitate the closure of more existing camps. I spoke with Troy Cowan at DOT, and they're looking at a three-year process to relocate and temporarily house people as new resources become available. Penny Thomas, Department of Commerce, sent me a copy of the DOT right-of-way activity log, and they are making substantial improvements. The state also provided a $20 million grant for the purchase of hotel rooms. They also awarded $4.5 million to Thurston County, $900,000 for outreach, $200,000 for housing for people fleeing domestic violence, and $3.5 million to Interfaith Works for housing over 3 years. .
One area where the trend is mixed is cleaning. The current DOT position is that they are not going to clean up a camp like Sleater Kinney/I-5 until they have housing and can close the camp. Olympia was awarded a $200,000 contract to take care of the growing Wheeler camp. This money is mainly for cleaning; the budget only includes money to rehouse ten people. But with everything going on, Olympia didn't put that plan into action. But now is the time.
None of this is simple. While some camps are closing, others are expanding. We've seen this at Wheeler Camp and "The Jungle", the sprawling camp that runs from Martin Way to Pacific Avenue. The DOT is working to ensure vacant areas do not become occupied, but we need a comprehensive enforcement mechanism by all jurisdictions to prevent this type of overflow.
Clean up camps
My desire to clear some camps now is not in sync with the direction our services are taking both at the state level and at Olympia. We should increase the priority of clearing these camps. It will make us all feel better, and it's better for the people in the camps. It has to happen one day, so let's do it. The fact that there will be more to clean up later is no different than what happens on our highways, and we clean them over and over again.
There's money out there, people working on all kinds of programs and proposals; it is simply a question of priority.
One thing is for sure, we are fortunate to have very good, hardworking and caring staff at Olympia and County as well as in our community organizations.
Dealing with national issues at our local level has taken an enormous amount of resources, and the way we have addressed these issues is commendable. Also, the state is now involved, which was overdue, and we have good people working there to provide positive long-term solutions to homelessness.
Pat Cole- [email protected] – is a former member of the city council of Olympia. As a private citizen, he seeks to set a positive tone and lead informed discussions on local civic issues.
EDITOR'S NOTE: The opinions expressed above are those of Pat Cole and not necessarily of Shaking or its staff or board of directors.
Also, if you want to voice your opinions, please write them down and send them to us, especially if you're focusing on Lacey, Tumwater, or Olympia. If you have any questions about what would be acceptable, please call Danny Stusser at 360-357-1000 x1.