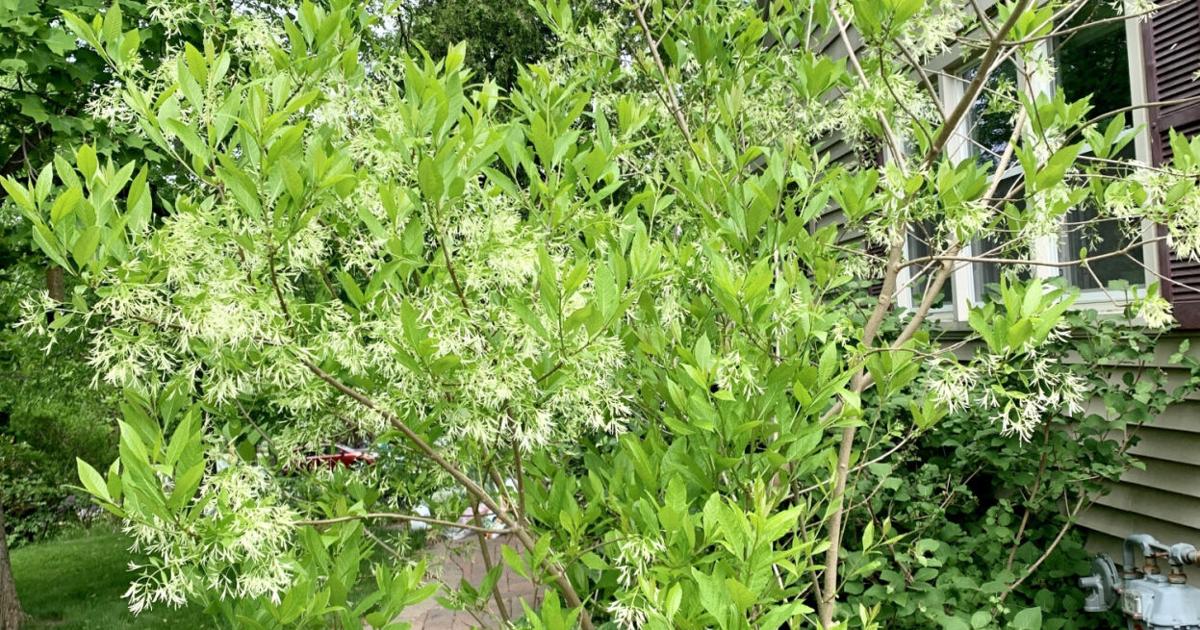 Master Gardener: What You Need To Know About Incorporating Eco-Friendly Plants Into Your Garden | Lifestyles
Most serious gardeners are interested in supporting our environment. What is confusing is how to go about it, where to start. There are many excellent garden writers on this subject, each with their own niche. There is a complex interplay between soil, weather, plants, do's and don'ts.
It's not a good idea to rely on Facebook garden memes. Most of them are misleading, based on an oversimplified premise. Gardening should be a thoughtful endeavor, filled with both joy and sadness, like the rest of life. Gardening is often an experiment, with many variables, some (particularly the weather) beyond our control. If you do your homework to match your plants to their planting location and follow established planting practices, you will receive joyful rewards.
In response to the conversation about native plants, I decided to google the plants in my garden to see what was native. I was delighted to discover that about half of my approximately 170 plant species were native. Many common plants, including purple coneflowers, brown-eyed susanas, blazing star, and bee balm, are native, so you might also be growing more natives than you previously thought.
I mentioned the work of Thomas Rainer and his landscape partner, Claudia West in a recent column. While they respect the high value of plants that support our ecosystem, they recognize that the concept of native plants depends on flexible boundaries of geography and time. It is important that a selected plant benefits from an environment that meets its needs; native plants are no easier to grow than non-native plants. A plant will do even better if it is surrounded by a familiar plant community. I recently participated in a brief YouTube interview with him, where he describes how he works with other landscapers to implement his gardening philosophy.
Wisconsin landscaper Roy Diblik also embraces the concept of plant communities and further incorporates ideas for reducing maintenance work in his book, The Know Maintenance Perennial Garden. Its plant list includes only 74 plant species, with each plant photographed and its needs described in the book. He also includes 62 garden planting plans, labeled for sun or shade, to illustrate his concepts. Readers are unlikely to follow any of the plans exactly, but they can replicate the sustainable plant communities. Maintaining this type of landscape may take less work, but requires more knowledge of plant care.
This conversation wouldn't be complete without the work of entomologist Doug Tallamy, author of Bringing Nature Home and his latest book, Nature's Best Hope. It expresses great concern about the changes we are experiencing in the ecosystem, a vision much broader than our gardens. He champions native plants to allow the continued existence of our insect population and has developed an incredible resource for trees. According to his research, "oaks support more life forms than any other North American tree genus, providing food, protection, or both to birds, bears, as well as countless insects and spiders. , among the enormous diversity of species". His website, HomeGownNationalPark.org, encourages people to make their property a park with native plantings, as he has done in the "Gardening for Life" section.
Julie Brocklehurst-Woods has been a volunteer Master Gardener with Cornell Cooperative Extension of Livingston County since 2002. She enjoys helping all gardeners become successful gardeners, especially helping people identify tools and strategies to prioritize and simplify their tasks. of gardening. She will answer gardening questions by email: [email protected]