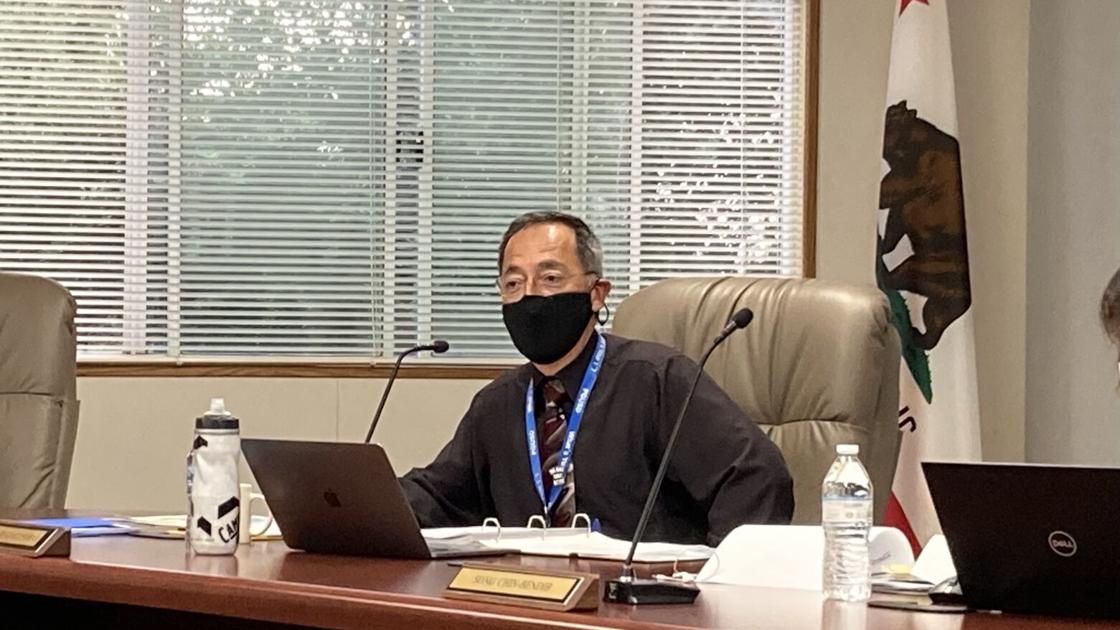 PGUSD officials are committed to healing and incorporating diversity lessons from racist displays. | New
After three weeks of unrest in the Pacific Grove Unified School District over old racist social media posts featuring the president of the PG high school student body, who resigned on August 19, district officials have issued a statement in response to the situation and offered to incorporate lessons in equity and diversity throughout District K-12.
"We are supporters of diversity, equity and inclusion, and we strongly oppose racism, bullying and supremacy in all their forms," ​​the statement said. "As a high school community, in particular, we need healing. We will work with staff, students and families over the weeks, months and beyond to ensure we continue to develop a culture where everyone knows they belong. "
The letter, addressed to the "PGUSD community," was emailed on August 23 and posted under the announcements on the district website. It is signed by Superintendent Ralph Porras and PGHS Director Lito Garcia.
"Recent events in our school community have exposed issues that challenge the work we have done to foster a culture of equity and inclusion at the district level," the letter opens. "The events themselves and the issues that have surfaced are sensitive and call for a deliberative process that we must all engage in so that we can begin to heal.
"We need to first think about what brought us to this point of restlessness, and then start to overcome the pain together so that we can eventually achieve a positive outcome for all of our school population, as well as for the students that we have. we serve. "
The "recent events" began with a Change.org petition launched on August 7 by Alexandra Ulwelling, junior of PGHS, calling for a recall of ASB president Anthony Biondi after the publication of social media posts describing him in the process of uttering the N word in a classroom in 2019 and a year later selfies of him holding a Confederate flag and dummy weapons. The posts were deleted, but not before other PGHS students saw and copied the posts.
Biondi was elected ASB president in May, and soon after, the video was made anonymous. Garcia emailed the families on May 28 outlining the administration's response in general terms, without naming Biondi or going into exact details of the disciplinary action taken. (By law, student discipline is confidential.)
Ulwelling told the Weekly recently in August, she was waiting to see if Biondi would still hold a managerial position. When it became apparent after the start of the school year on August 5 that he would still be president, she created the petition which was signed by more than 625 people. (The petition was closed after Biondi resigned.)
As more people signed the petition and pressure mounted from community members, Biondi resigned on August 19, the same day as a regular PGUSD board meeting. He attended the meeting and read his resignation letter.
Three of the administrators and Porras – while not approving his actions – congratulated Biondi for coming and expressed frustration at communications from residents angry with the district for not taking stronger action and preventing Biondi from coming. become president. In turn, some community members said the district failed to protect other students who may have been hurt by the messages.
"We're talking about how it affected him, but how did it affect all of the students of color who saw this video? Asked a young black woman. "We can say it's great that he's come here and talked, but he forced himself these actions, and lift him up and say 'go ahead, I'm so happy for you', that is a little insulting. "
Only one administrator, Carolyn Swanson, has called on the district to create new student policies and initiate equity and tolerance training for district council and staff.
In the letter, Porras and Garcia said they "intend to incorporate lessons about diversity and equity into all facets of our school community so that the transformation we collectively undergo becomes tangible."
They said introspection is needed to "learn to identify our own weaknesses and begin to address them in a thoughtful, honest and process-oriented way." They said the effort would start with staff, then students and eventually community members, and that they would reach out to "community partners" for resources and support.