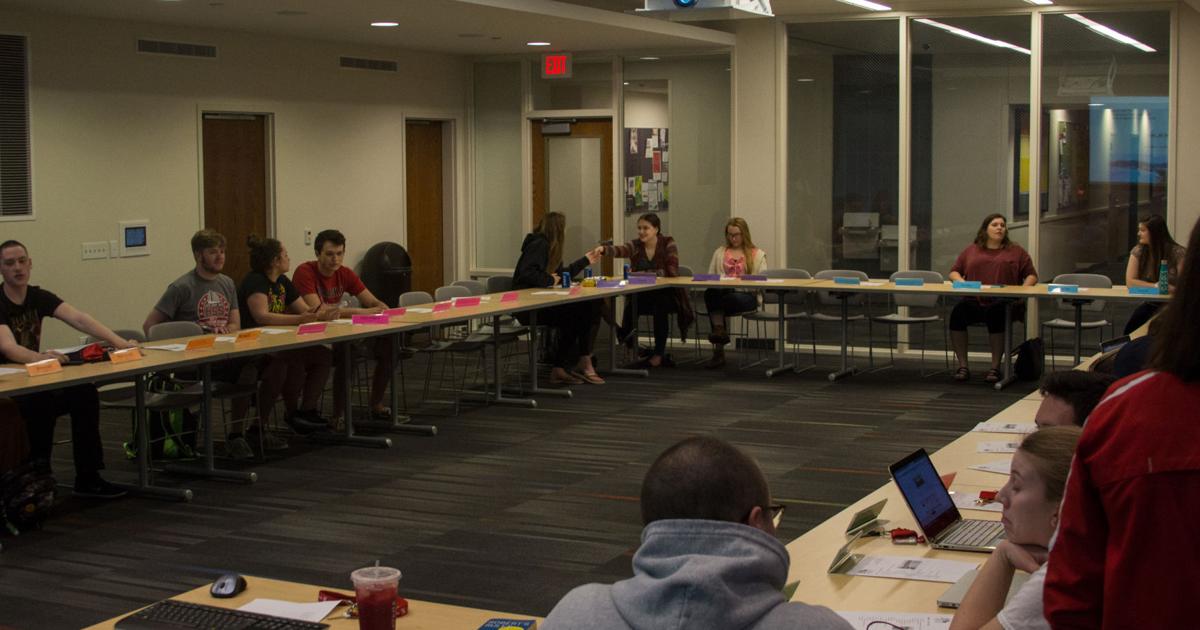 RHA: The Obscure Organization That Promotes Community Through Food and Fun | News
Every year, thousands of college students search for a first-time roommate who could run the thermostat below 70 degrees, sing along to their favorite song, or be okay with having friends over past curfew.
These new residents on campus find themselves not only at the mercy of the Roommate Finder, but in the minority of students represented by the Residence Hall Association at the University of Nebraska-Lincoln.
RHA is the student government that pays for programs and events at the university's nine residence halls. The government consists of eight local residence councils – Harper, Schramm and Smith as well as Knoll and suites are combined – and the most powerful RHA Senate, the voting body of the RHA.
Although it represents thousands of students, RHA is troubled by the lack of recognition from the students it serves. Lydia Hoffman, a freshman finance student and president of the RHA, said this lack of recognition is the RHA's biggest limitation.
"If more residents knew about our capabilities and our mission, we would be able to improve their quality of life through suggestions, concerns, and ideas," Hoffman said in an email.
The RHA Senate meets most Tuesdays at 7 p.m. in the Red Cloud Suite of the Willa Cather Dining Room. Each residence elects a number of senators based on their population to serve in the Senate.
Last semester, the Senate approved five funding bills for a movie night, sand volleyball tournament, charity auction, cancer relay for life and safer sex kits in the residences.
RHA Sen. Mason Hardin, a freshman chemistry student, hosted a handful of these events last semester, including a social for the Suites Complex — University Suites, Eastside Suites and Knoll Residential Center — and a pumpkin-painting event.
According to Hardin, attendance fluctuates during RHA events.
"Over 70 people showed up for the party," Hardin said, recalling the social. "We didn't really expect it, but we're really happy that people gave us the chance to come and join us."
Still, at the Breast Cancer Awareness Month and Halloween pumpkin painting event, Hardin said 30 to 40 people showed up.
Social science graduate Jack Sokolik served as president of the Selleck Quad Council for a year and a half. He said RHA's sweeping policies ignore the intricacies of local government and how each residence has different populations and needs.
"Having us run our room the way Abel runs their government, or how Harper, Schramm, or Smith run theirs is absurd," Sokolik said, "because we shouldn't have to follow that same framework."
William Dennis, a freshman pre-vet student and president of Massengale Residential Center, said he was elected last semester as president and told how RHA came together to end a crisis staff he saw on East Campus.
Dennis said Herbie's Market on East Campus had three employees throughout the semester. The East Campus dining hall, he added, closed earlier than any other dining hall.
"We've seen that's a problem: not just City Campus, not just East Campus," Dennis said, "citywide."
According to Dennis, RHA has purchased new posters advertising the salary of food service employees to combat the staff shortage.
"I think the great RHA has helped solve the problems on our campus," Dennis said.
Michael Clover, president of Abel Hall and a first-year environmental science student, said that while RHA is already promoting itself well, he thinks they need to do more.
"We're not trying to get anybody's money or anything like that," Clover said. "We are for the students. We are the voice of everyone who lives here.