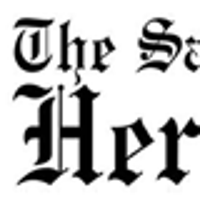 ROOM CHAT: Moss Completes Second Year of Institute for Organization Management | Archives
[ad_1]
The Institute for Organization Management is a professional development program of the US Chamber of Commerce Foundation. I am happy that I was able to recently complete my second year at the Institute, a four-year non-profit leadership program held at the University of Georgia, Athens.
"Institute graduates are recognized across the country as leaders in their industries and organizations," said Raymond P. Towle, IOM, CAE, vice president of the Institute for Organization Management at the US Chamber Foundation. "These people have the knowledge, skills and dedication to succeed professionally and organizationally in dynamic associations and chamber industries. "
Since its launch in 1921, the Institute's program has trained tens of thousands of associations, chambers, and other nonprofit leaders on how to build stronger organizations, better serve their members, and become strong business advocates. The Institute's program consists of four one-week sessions at five different universities across the country. Through a combination of compulsory and elective courses in areas such as leadership, advocacy, marketing, finance and membership, Institute participants like me are able to improve our own skills. in organizational management and add a new fuel to our organizations, making them run more efficiently and effectively.
While attending the Institute earlier this month, I was able to attend sessions such as legal issues regarding nonprofit bylaws, marketing strategies, building boards and committees, how to improve marketing opportunities for members; and the importance of customer service to the Chamber world. . I also heard from several award-winning motivational speakers.
In addition, I was able to reconnect with the professionals of the Chamber that I met at the Institute during the first year and to meet new representatives of the Chamber. This networking opportunity is valuable as we learn best practices from each other and stay in touch throughout the year to share triumphs and struggles, learning from each other and our respective communities.
The Sanford Area Growth Alliance – Chamber of Commerce won the Institute's knock your shocks off award (voted on by second year participants) for our Real Investment in Sanford Entrepreneurs (RISE) program, which we facilitate in collaboration with Central Carolina Community College and Downtown Sanford, Inc. This award was presented to the organization that provided the best chamber program within their respective community.
Institute is the premier non-profit professional development program for association and chamber professionals, fostering individual growth through interactive learning and networking opportunities.
The United States Chamber of Commerce Foundation (USCCF) is a not-for-profit 501 © (3) subsidiary of the United States Chamber of Commerce dedicated to strengthening the long-term competitiveness of the United States by addressing developments affecting our nation, our economy and the global business environment.
[ad_2]