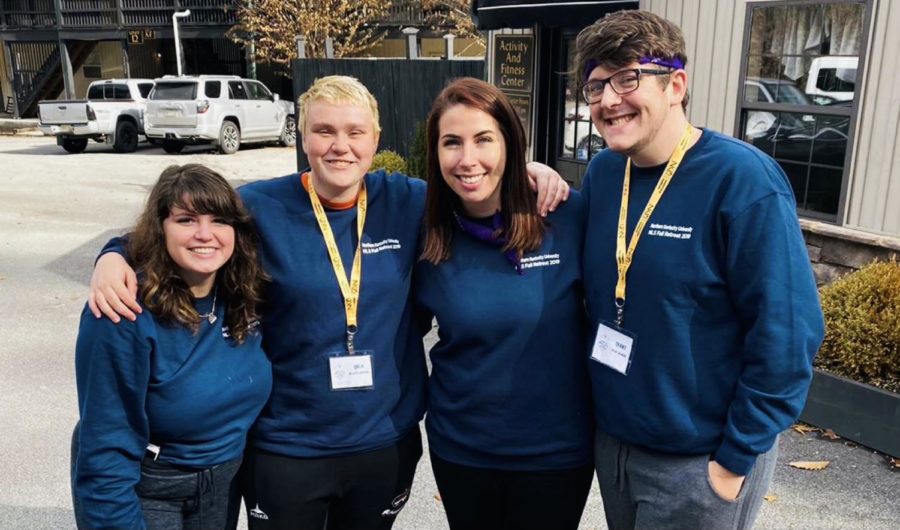 The Northerner | Norse up with NLS: an organization that calls all leaders
[ad_1]
"I think the Norse Leadership Society (NLS) serves not only the community, but also the leaders it empowers through personal development," said Grant Warren, senior social work at NKU.
Warren has been actively involved with NLS for two years as the organization's vice president of external relations and leads the organization's social media pages, trying to ensure that members of the NKU community are aware of the opportunities. leadership offered by NLS.
NLS is one of three organizations at the Northern Kentucky Leadership Institute – the only dedicated college leadership institute in the tri-state region – the other two organizations being Freshmen Service Leadership Committee and Leadership Mentors. NKLI was founded in 2001 and has served the NKU community with opportunities for better leadership improvement through community services, retreats and workshops.
Warren said he wanted to join NLS to expand his leadership experiences outside of the many positions he has held on campus. Warren is currently a member of the Phi Delta Theta fraternity and was responsible for guidance in 2020-2021.
It was the NLS Annual Fall Retreat – a three to four day personal and professional leadership development retreat that took place in Pigeon Forge, Tennessee ahead of COVID – that prompted Orla Fitzsimmons, a major in sociology and science. story, to decide to try NLS.
This year's fall retreat will be held in Indiana Nov. 19-21, where NKU faculty, staff, community leaders and alumni will lead various workshops and learning techniques on how to expand leadership skills.
Fitzsimmons has now worked at NLS for two years, first on the Board of Directors as Secretary and now fulfilling her role as President of NLS.
"I met a lot of people there [at the Fall 2019 retreat] who were already part of the organization and they all really inspired me to step out of my comfort zone and get involved on campus, "said Fitzsimmons. "I thought NLS would be a good place to start because I wanted the opportunity to help other people grow the same way I did."
Kate Goller, an NKU and NLS alumnus, said her interest in NLS came from knowing people already in the organization, similar to Fitzsimmon's first experience with the organization.
Goller was Vice President of Membership and Internal Affairs throughout her three years with the NLS starting in 2018. Goller has also played an important role in organizational recruiting and retreats.
"What I liked most about my jobs in the NLS was sitting down and watching everyone interact with each other in meaningful conversation and having fun while building themselves up." , Goller said.
Fitzsimmons said her favorite part of her role as president of the NLS are the people she can interact with.
"Every NLS alumnus I have met has had a lasting impact on me, and I have gained some great, longtime friends from the organization," said Fitzsimmons. "I also like to see how people change and grow after joining the organization. Even with our new members who only started in the spring, I already see them winning a lot and I'm really proud of them.
Fitzsimmons said she hopes those around her throughout the NLS will see the true uniqueness of being a leader.
"I hope they are able to see that there is more to being a leader than what is on the surface… I hope they are all able to see that everyone is bringing something different to the world. table, "Fitzsimmons said.
[ad_2]