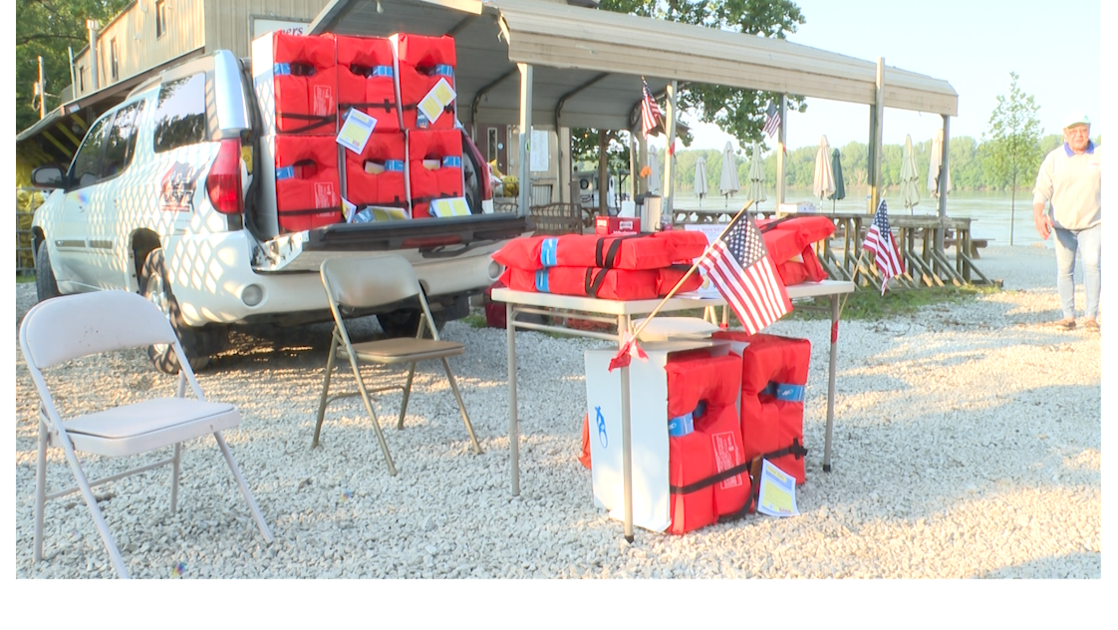 veterans organization distributes life jackets to promote water safety while on vacation | Missouri News
[ad_1]
COLUMBIA – The United States Tiger Foundation (USTF) distributed life jackets to veterans in the Mid-Missouri region this Sunday.
The event was held to promote boating safety on boats this holiday weekend.
Susan Haines, the USTF's national director, comes from a veteran family and hopes everyone "invests in a veteran" by getting a life jacket and keeping each other safe.
"Safety is a very important issue, just like saving lives," says Haines.
"Operation Rosie's Life Jackets" was sponsored by USTF Emotional Support Dog Sgt Rosie. Although she was unable to attend the event in person, many other dogs were there with their owners. The group also distributed free milk bones to the dogs in attendance.
The 75 adult life jackets were donated by Columbia's Captain's Quarters Hair Salon, which is worth over $ 700 worth of life jackets. The jackets were given to veterans, active duty members, Missouri Guardsmen and family members.
One veteran who attended the event was District 1 Boone County Commissioner Justin Aldred. He stressed the importance of water safety, even on land.
"The flood waters have been high this year and we want to avoid as many accidents as possible," Aldred said.
This is the first USTF event in mid-Missouri, but they're hoping to host many more, especially since their headquarters are located in downtown Columbia.
Even though the event is just one day, the foundation says there are still other ways to help local veterans. To donate, visit their website, or call 573-356-0529.
[ad_2]