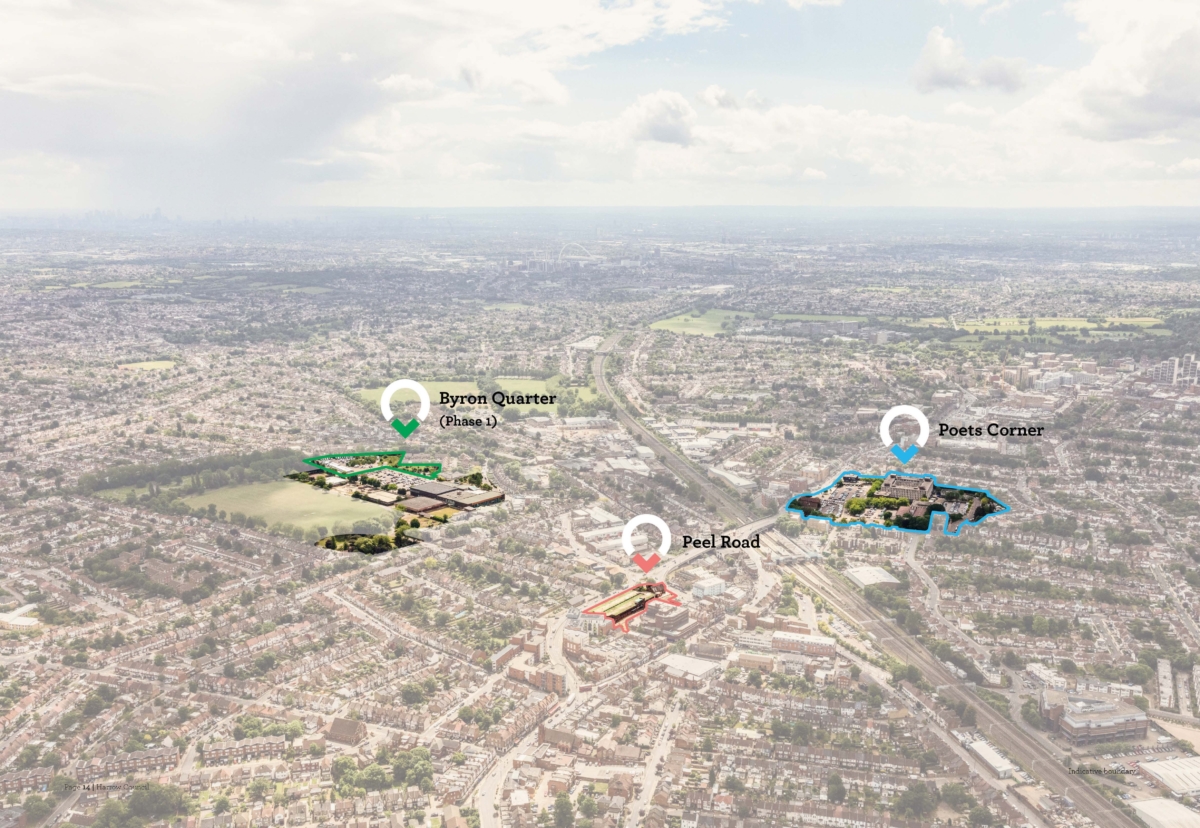 Wates to turn three sites into £ 690million reclamation in Harrow
[ad_1]
Cllr Graham Henson, Head of the Harrow Board, said: "This decision opens Harrow to a new and exciting future. Our work with Wates will benefit countless local people and improve the lives of generations to come. As we begin to emerge from the devastating pandemic, I want this to mark the beginning of our renewal.
"Wates Residential has extensive experience in delivering high quality development projects. With their expertise, we will unleash the potential of these sites, creating new communities and new opportunities for local people. I would like to extend a very warm welcome to Wates and look forward to the amazing things that I know our partnership can achieve.
"Harrow calls for high quality affordable housing. Too many people are trapped in inadequate and overcrowded housing. They deserve places to live that will promote their success and allow their families to flourish.
"We are committed to doing everything possible to meet the future needs of Harrow in our existing developed environment. This means using sites like these in a much more efficient way. By making this commitment, we can protect our precious green belt and ensure that the development proposals we present are appropriate, sustainable and supported by investments in infrastructure.
Helen Bunch, Executive Director of Wates Residential, said: "At Wates Residential we are truly thrilled to be a part of this incredible regeneration program that will transform the face of Harrow.
"This £ 690million regeneration program will provide 1,500 quality affordable housing, a new civic center, retail space as well as green public spaces for the people of Harrow to enjoy."
The three main sites on which Harrow's new strategic development partnership will focus are Poets Corner, currently the site of the Council's Civic Center; Peel Road, next to Wealdstone High Street and Byron Quarter, next to Byron Park and including the site of a former driving test center.
Cabinet approval to form a partnership with Wates will now see the creation of a new legal entity called the "Harrow Strategic Development Partnership" – the board and Wates will each hold a 50 percent stake.
[ad_2]